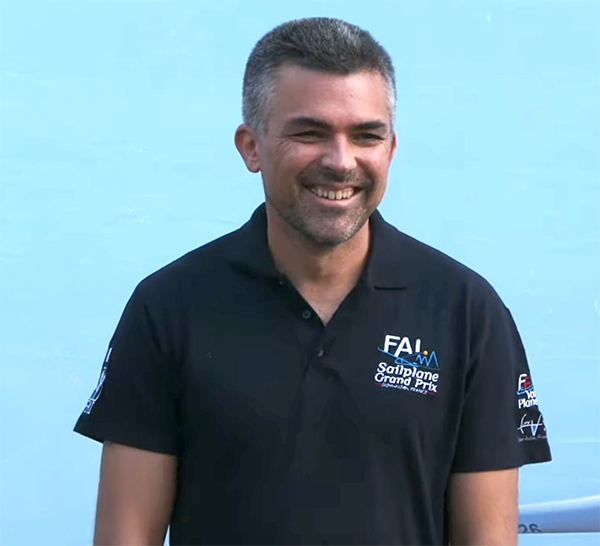 Mario Keissling on the podium after winning two out of two races.
After a fast race in excellent mountain thermal conditions to 2,700m, Mario Keisslig from Germany finds his own path to beat the competition to a 1st place win on Day 2 of the SGP at St Auban.
Maximilian Seis from France crossed the line second, followed by fellow Frenchman Christophe Abadie in third place to gain valuable SGP points. But after winning the first two days, Mario will start Day 3 with confidence going forward.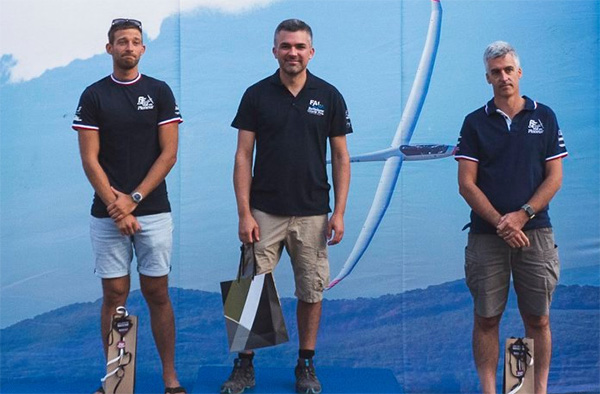 Mario Keissling in 1st position, in 2nd place Maximilian Seis and Christophe Abadie in 3rd
Final scoring for the day will follow soon at Results
You can watch Podium interviews and Race 2 highlights soon at Race Coverage
Come back tomorrow for more exciting racing. Race coverage starts at 13.30 CET, 11.30 UTC.