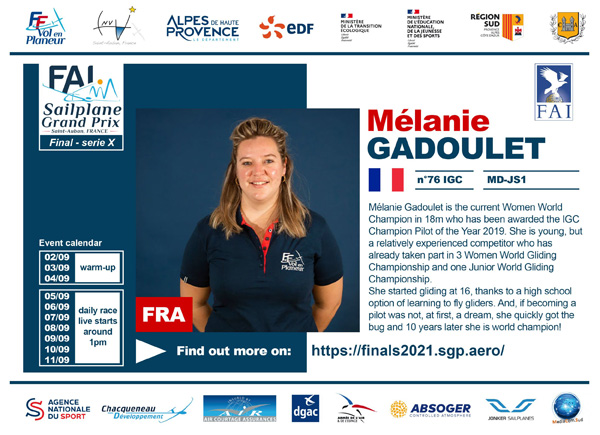 Mélanie Gadoulet is the current Women World Champion in 18m who has been awarded the IGC Champion Pilot of the Year 2019. She is young but a relatively experienced competitor who has already taken part in 3 Women World Gliding Championship and one Junior World Gliding Championship.
She started gliding at 16, thanks to a high school option of learning to fly gliders. When she was young, she was more into swimming, which she practised at a high level. If becoming a pilot was not a dream for her, she quickly got the bug and 10 years later she is the world champion!
She might be quite new in sailplane GP, but she knows St-Auban really well and she is a competitor. It will be really interesting to see her racing in a few days!