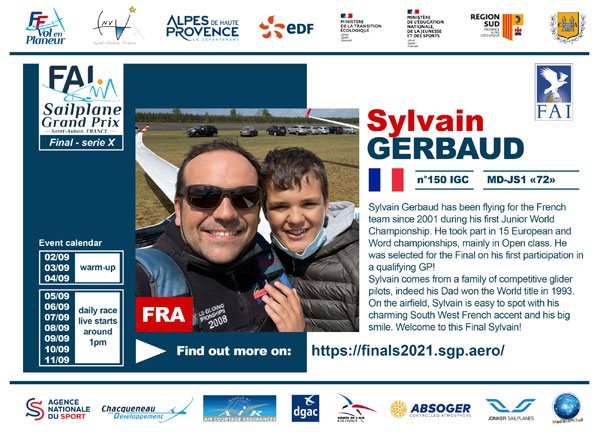 Sylvain Gerbaud has been flying for the French team since 2001 and his first Junior World Championship. He took part in 15 European and Word championships, mainly in Open class. He was selected for the final this September on his first participation in a qualifying GP.
Sylvain comes from a family of competitive glider pilots, indeed his dad won the World title in 1993. He learnt to fly in Nogaro in the South West part of France and quickly started to take part in competitions. In the airfield, Sylvain is easy to spot with his charming South West of France accent. Proud of his region, he is always sharing the best South West products. A must try!
He has been flying in St Auban for more than 20 years so he will have the advantage of knowing the playground. He is also an accomplished competitor who got selected in a very competitive qualifying GP. Will he surprise the best GP pilots? He may!